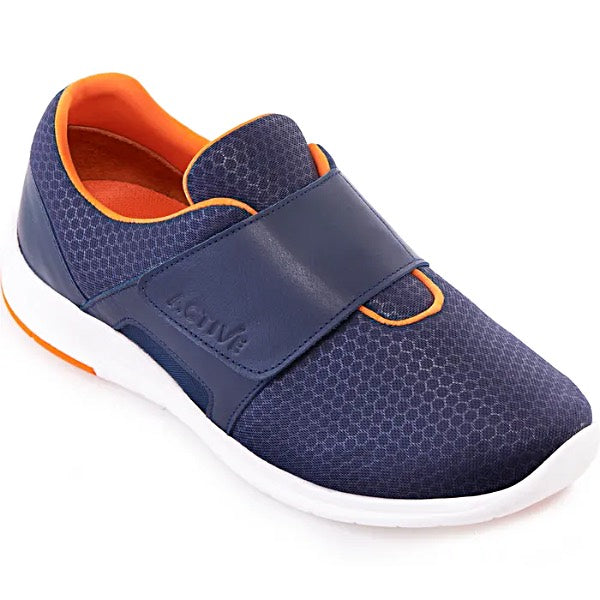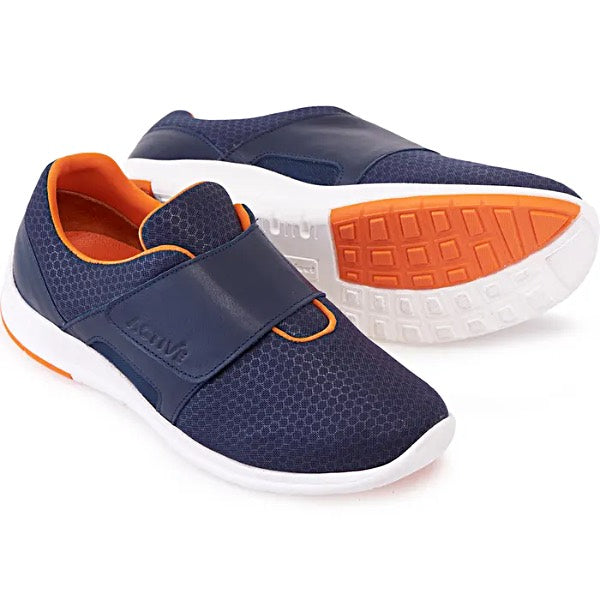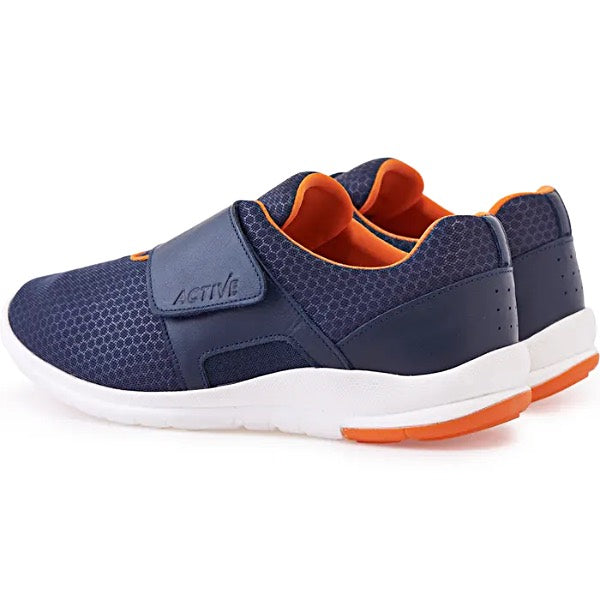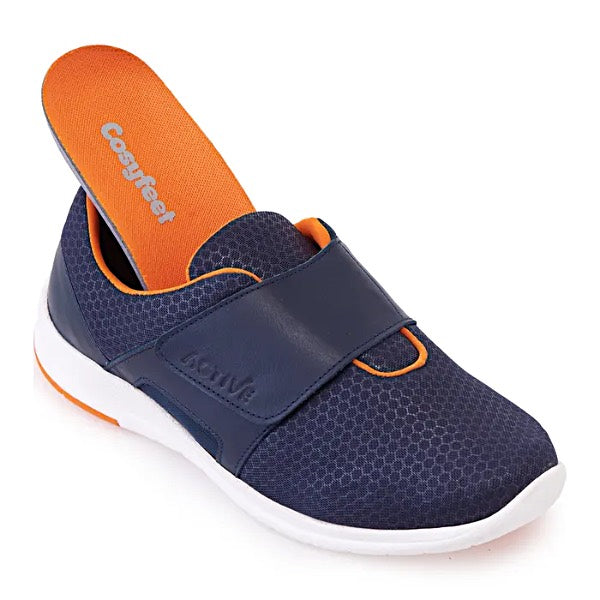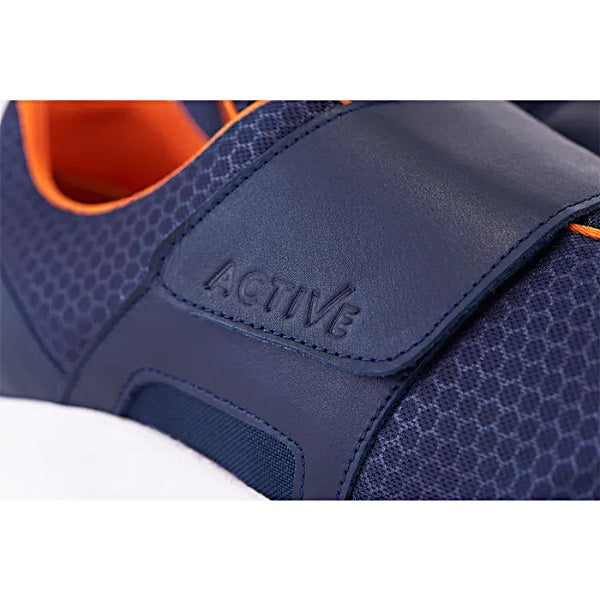 Vamos. The sports shoe designed for you
The sports shoe designed for you
Crafted with the active lifestyle in mind, Vamos features a double-density sole for comfortable cushioning, plus enhanced grip and durability. Its stretchable upper boasts breathable mesh and leather panels for added stability; the upper, lining, and footbed are all made with 100% breathable materials to keep feet cool and healthy. An adjustable touch-fastening strap allows for easy customization.
Why you'll love Vamos...
Moisture-wicking & breathable footbed
Breathable, seamless lining throughout
The breathable mesh upper is flexible & supportive
Heel is specifically designed to give excellent stability
Double density sole designed to give essential lateral support without compromising on flexibility
Secure touch-fastening strap adjusts to accommodate swelling
6E width fitting – specially designed to fit extra wide or swollen feet
We have been working alongside the University of Exeter with the aim of developing a sports shoe designed specifically with the older foot and body in mind. Featuring a double density sole for excellent underfoot cushioning and engineered to provide enhanced grip and durability. The upper has been styled to give a high level of support and stability using materials selected to allow stretch and freedom for optimum foot comfort. The exceptionally breathable and moisture-wicking footbed will retain its original shape and cushioning over a long period of time. Our Sport Active™ range boasts all the necessary performance attributes for active sport for older feet, without compromising on our superior extra roomy comfort.
Care Guide

This footwear should not be hand or machine washed, as this could damage the cushioned lining.
Allow any mud or stains to dry before cleaning them. Once dry, remove any dirt with a

 stiff brush 

and then wipe with a damp cloth.
If your footwear gets wet allow it to dry naturally. Don't put them in the airing cupboard or near a fire or radiator. Stuffing them with newspaper or tissue will help ensure they maintain their shape whilst drying.
Please be aware the outside upper material is a combination of quality grain leather and breathable fabric.
Cleaning & caring for leather sections:
Wipe leather pieces with a damp cloth and allow to dry fully before using a good quality  shoe polish or shoe cream in an appropriate colour. Apply with a suitable cloth, avoiding the fabric detail, rub in until absorbed and then buff up with another cloth.
Liz Quartley, Cosyfeet Shop Manager & Fitting Expert
"If like many people you want to get more active, these trainers are perfect to wear. They have very shock absorbing soles and the uppers are soft and stretchy with a seam free toe they are ideal for sore or misshapen feet. They are very roomy, including around the heel so ideal if you are very swollen. If you are only slightly swollen, the lace up version called Viva would be worth trying as you will get a more secure fit around the ankle which is particularly important when exercising."
Sizing Guide 
Cosyfeet Slippers & Shoes are designed for feet that can't fit into ordinary footwear. They are extra wide and extra deep so they're very roomy.
All our women's styles are made with an extra wide fitting of approximately 6E, and our Mens styles with an extra wide fitting of 3H.
But don't worry if you don't know your width size as many of our styles are adjustable. This means they're flexible enough to fit feet that swell up during the day or if one foot is more swollen than the other.

Unlike many other brands of wide fitting footwear, Cosyfeet slippers & shoes also benefit from extra depth which means they're particularly good at fitting problem toes and bunions or feet that are very swollen.
To put it simply, all of our footwear have been designed to be roomy enough to comfortably fit a whole variety of foot problems and conditions. Some styles are more suitable for specific conditions than others.
What size should I order? We understand that new customers are sometimes concerned about getting the perfect fit using mail order. However, most customers find that if they order their normal shoe size (that's the size they would have ordered before they experienced problems with their feet), a Cosyfeet shoe will provide the extra room and comfort they're looking for.

If you normally take a half size and we don't offer a half size in the style you want, we would suggest that you order the smaller full size.

All our slippers are adjustable so whichever style you decide to buy, you'll be much more comfortable than with a standard slipper.

If you find your swelling gets worse during the day, it might be worth choosing a style that has easily adjustable straps.