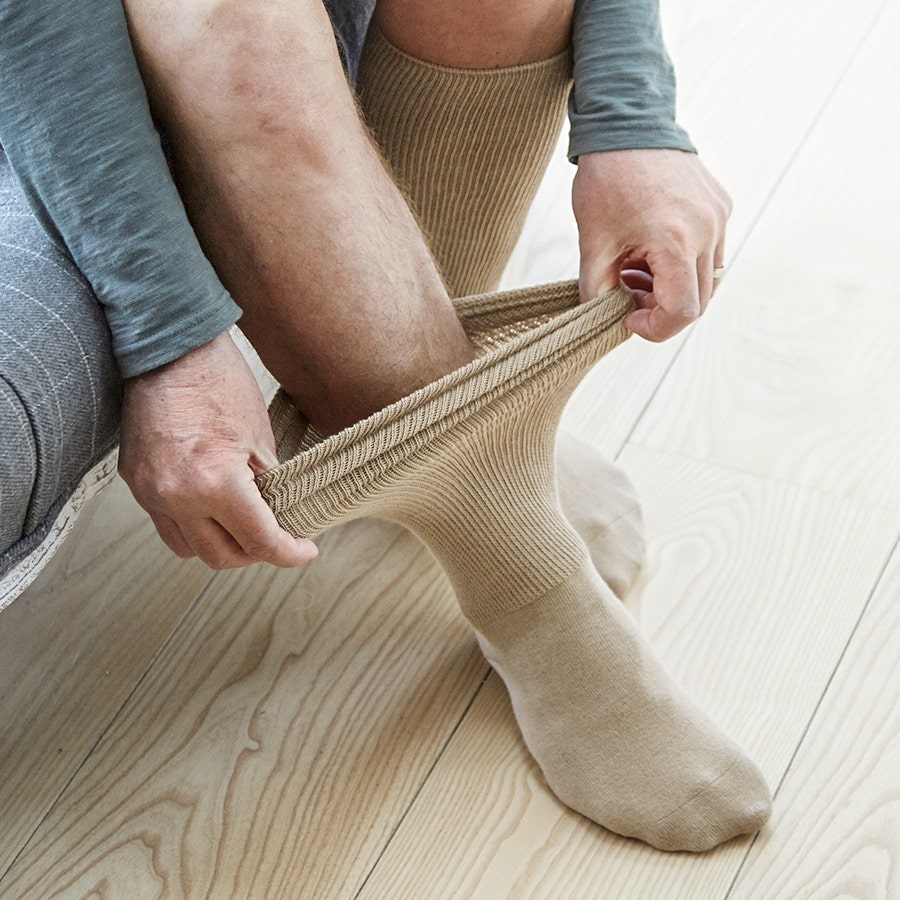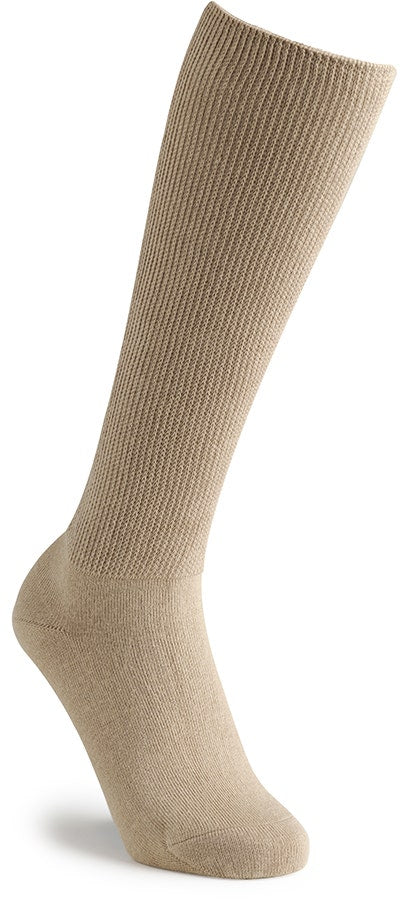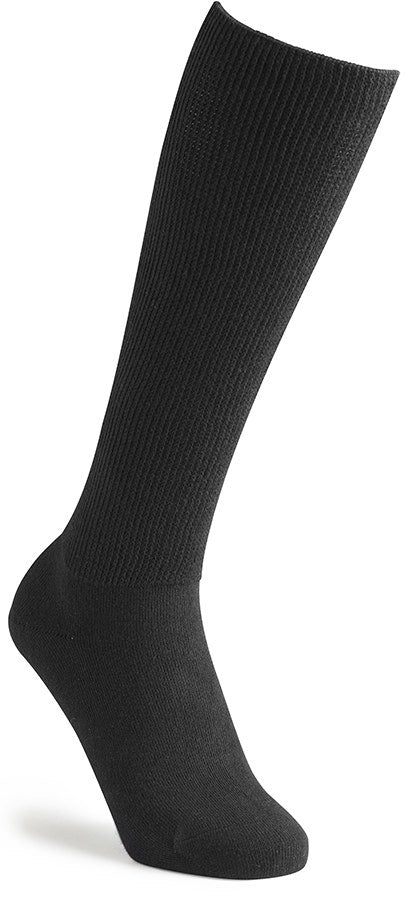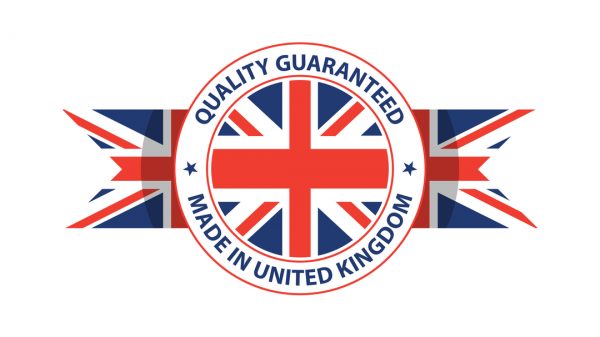 Extra Extra Roomy Fuller Fitting Knee Length Socks (1 pair pack)
Ideal for very large or swollen legs
This soft, super-stretchy, extra extra roomy sock offers exceptional comfort, protection and fit to those with oedema (fluid retention), lymphoedema and other size-related problems. The special ribbed construction keeps it up securely without digging in or causing pressure. It also has a smooth join at the toe which won't rub or irritate sensitive toes and skin. It's expertly made in Britain from soft, stretchy Elastane and the highest-quality Cotton to give you unsurpassed comfort and fit.
Why you'll love Fuller Fitting Knee High Socks...

Fits very large or swollen feet & legs with ease
Super-stretchy for a perfect fit
Sock holds up gently yet securely and won't restrict circulation
Hand-linked, smooth join at the toe helps protect sensitive feet
High-quality Cotton and stretchy Elastane offers exceptional comfort
Made in Britain
Liz Quartley, Cosyfeet Shop Manager & Fitting Expert
"Sometimes we see customers in our shop here in Street who find that even our extra roomy socks are not comfortable so we now have this amazing fuller fitting sock. It stretches to accommodate the most swollen or heavily bandaged legs we see without digging in the leg. The yarn is soft and with a seam free toe makes it ideal for diabetics and the most sensitive feet and legs. It's a real problem solver."
Care Guide

Washing Instructions
Wash on a 40°c synthetic wash
Do not dry clean
Do not bleach
Drying Instructions
Other Useful Information
Fibre Contents
87% Cotton, 11% Nylon, 2% LYCRA®.