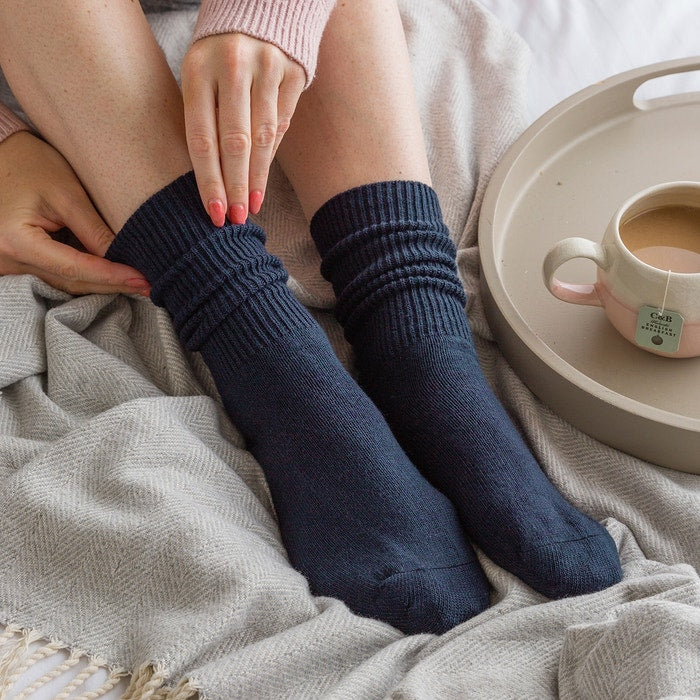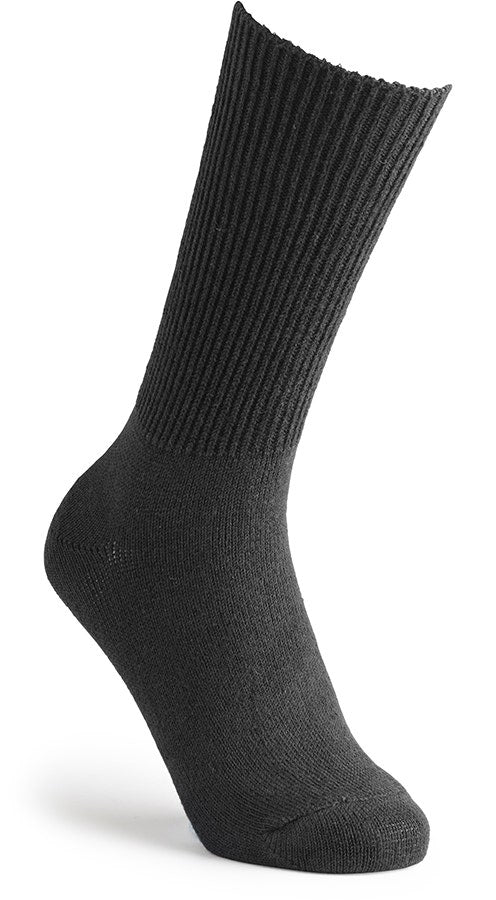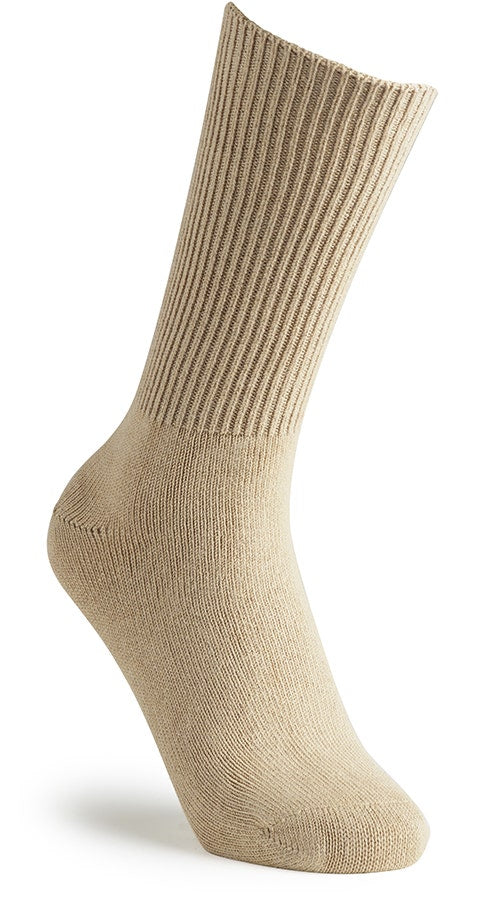 Supreme Comfort Cotton & Merino Socks (2 pack)
Socks don't get more comfy than this!
We think we may have discovered the perfect sock! Made from a blend of soft, luxurious Merino Wool and high-quality Cotton, these premium socks are the ultimate in comfort. They're super-stretchy to give a superb fit, whatever your shape or size, and can even fit very swollen legs

Why you'll love Cosyfeet Supreme Comfort Socks...
A blend of soft, luxurious Merino Wool & high-quality Cotton for the ultimate in comfort
Super-stretchy for a superb fit, whatever your shape or size
Stays up gently without marking but won't sag or fall down
Smooth join at the toe won't rub sensitive or swollen feet
Breathable with climate control and wicking to keep feet fresh, dry and comfy
Made in Britain
What's so special about Merino Wool?
Merino are a breed of fine-wool sheep. Their fleece is known as the 'Rolls Royce' of Wool by the clothing industry and is often used in high-end, performance athletic wear.
Merino Wool is very comfy to wear as it's lightweight and soft.
It's breathable and has in-built climate control, keeping you warm when it's cold and cool when it's hot.
It wicks moisture away from your feet, so they stay fresh and dry. It's also naturally antimicrobial, deterring bacteria and odour so no more smelly feet!
And as it's a natural fibre, it's great for people with sensitive skin as it won't irritate.
Care Guide
Washing Instructions
Wash on a 40°c synthetic wash
Do not dry clean
Do not bleach
Drying Instructions
Other Useful Information
Fibre Contents
70% Cotton, 26% Merino Wool, 3% Nylon and 1% Elastane
"This is a fantastic sock. It's so versatile and suits a variety of foot and leg shapes. It's ideal if your swelling varies or if only one of your legs is swollen and the other isn't. The toe seam is flat so will not cause problems if you have sore or sensitive toes and the yarn used is a mixture of cotton and Merino wool so is wonderfully soft."
 Liz Quartley, Cosyfeet Shop Manager & Fitting Expert