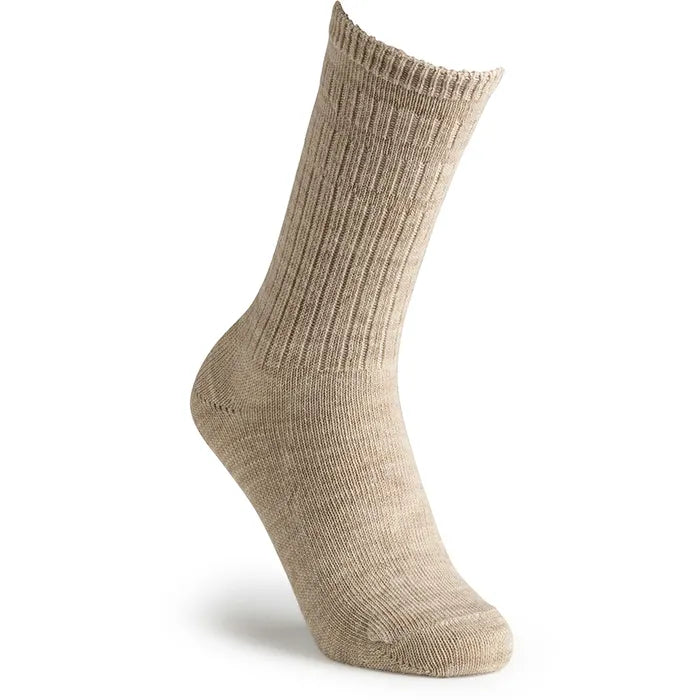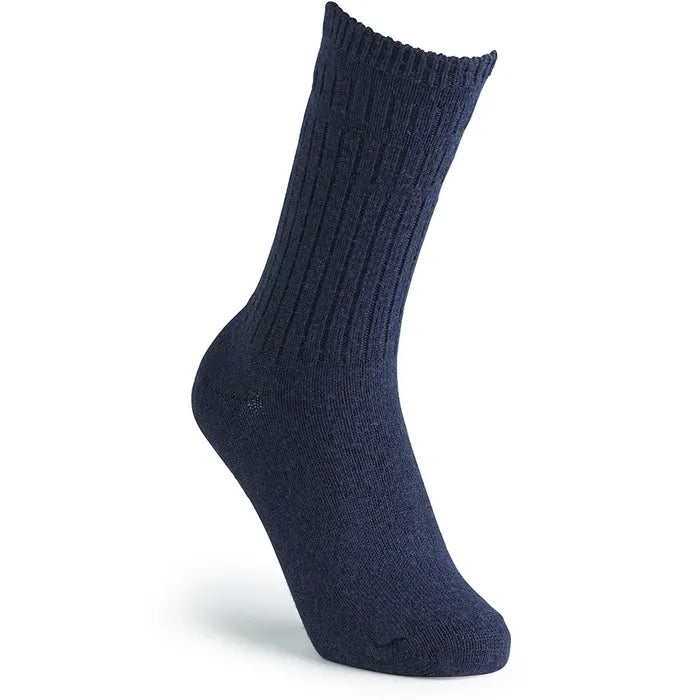 Extra Roomy Thermal Softhold® Socks (3 pack)
Thermal insulation for swollen feet and legs
 If you feel the chill around your feet and ankles, then these are the socks for you. Made from a high percentage of pure Wool, they're thicker than our other Softhold® socks. This not only keeps feet warm, but helps cushion and protect them too. Plus they're extra roomy, so they're ideal for swollen feet and legs.
Why you'll love Extra Roomy Thermal Softhold® Socks...
Knitted with a soft, heavier gauge Wool for greater warmth
Thicker in the leg part to keep ankles warm and cosy
Particularly suitable for those who suffer with cold feet
Offer more cushioning and protection due to the thickness of Wool
Softhold® top keeps sock up gently yet securely and won't restrict circulation or leave ridge marks
Made with extra material in the foot and leg part, to provide a generous fit
Ideal for swollen feet and legs
Made in the UK
What's so special about Merino wool?
Merino are a breed of fine-wool sheep. Their fleece is known as the 'Rolls Royce' of Wool by the clothing industry and is often used in high-end, performance athletic wear.
Merino Wool is very comfy to wear as it's lightweight and soft.
It's breathable and has in-built climate control, keeping you warm when it's cold and cool when it's hot.
It wicks moisture away from your feet, so they stay fresh and dry. It's also naturally antimicrobial, deterring bacteria and odour so no more smelly feet!
And as it's a natural fibre, it's great for people with sensitive skin as it won't irritate.
Care Guide
Washing Instructions
Wash on a 40°c wool wash
Do not dry clean
Do not bleach
Drying Instructions
Other Useful Information
Fibre Contents
60% Merino Wool, 39% Nylon, 1% LYCRA®