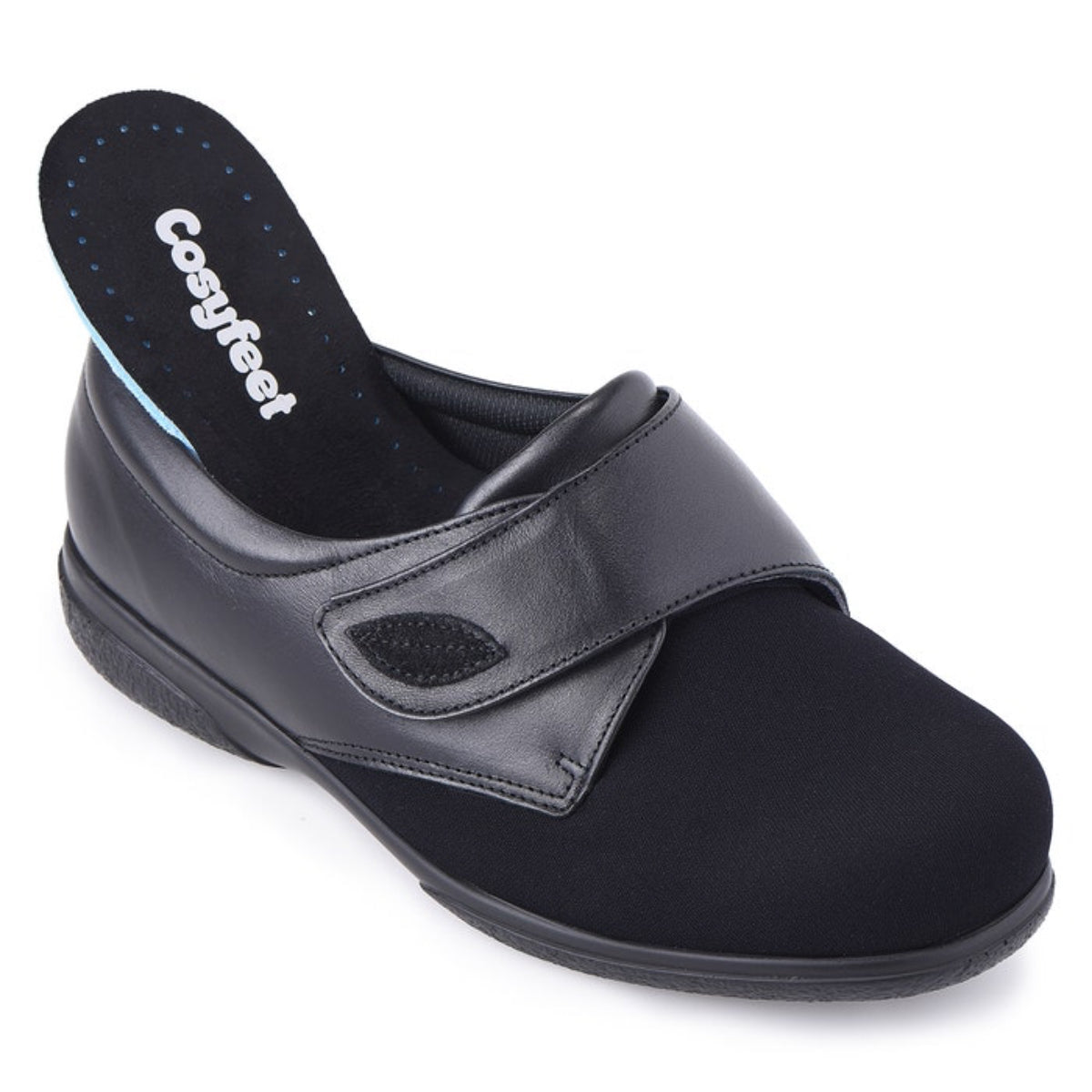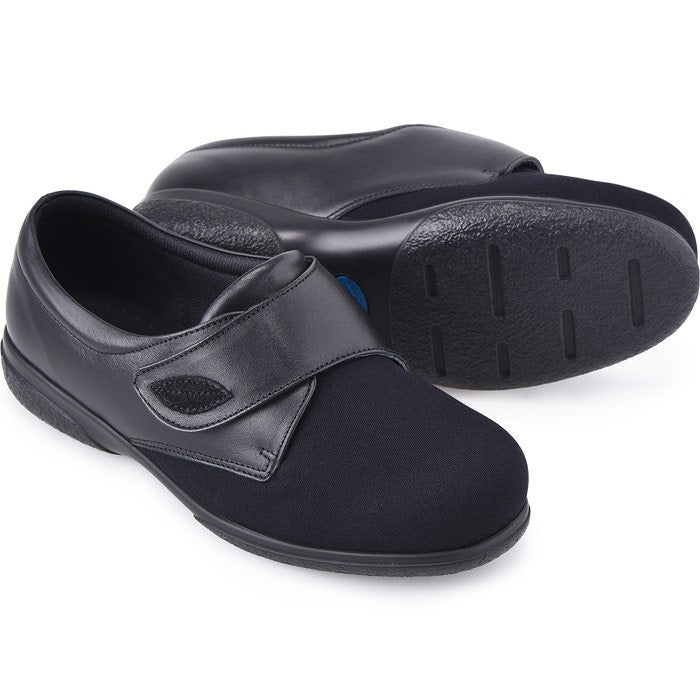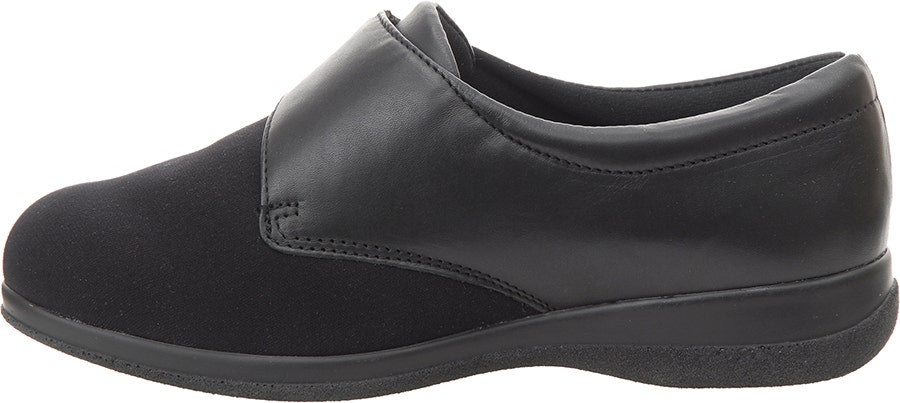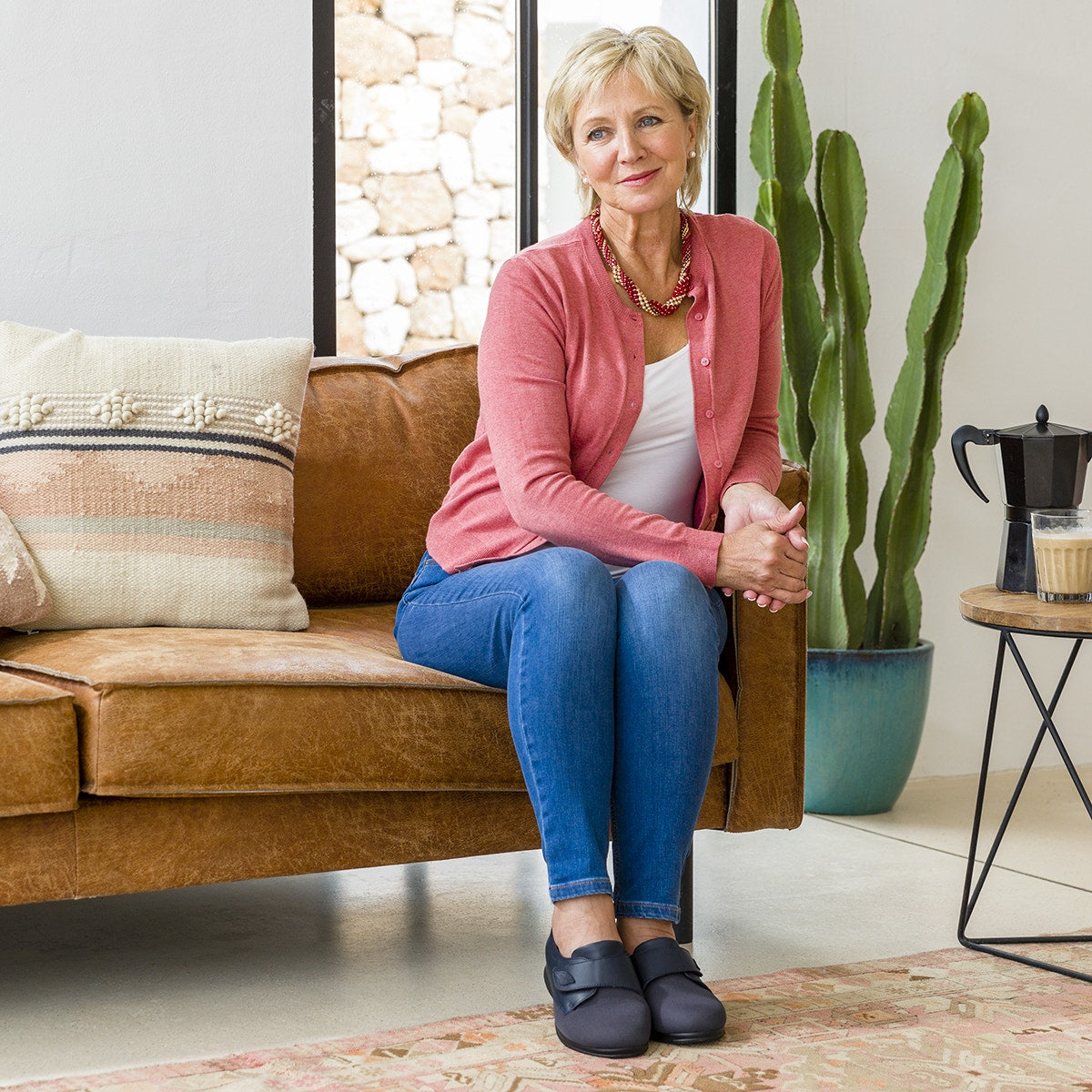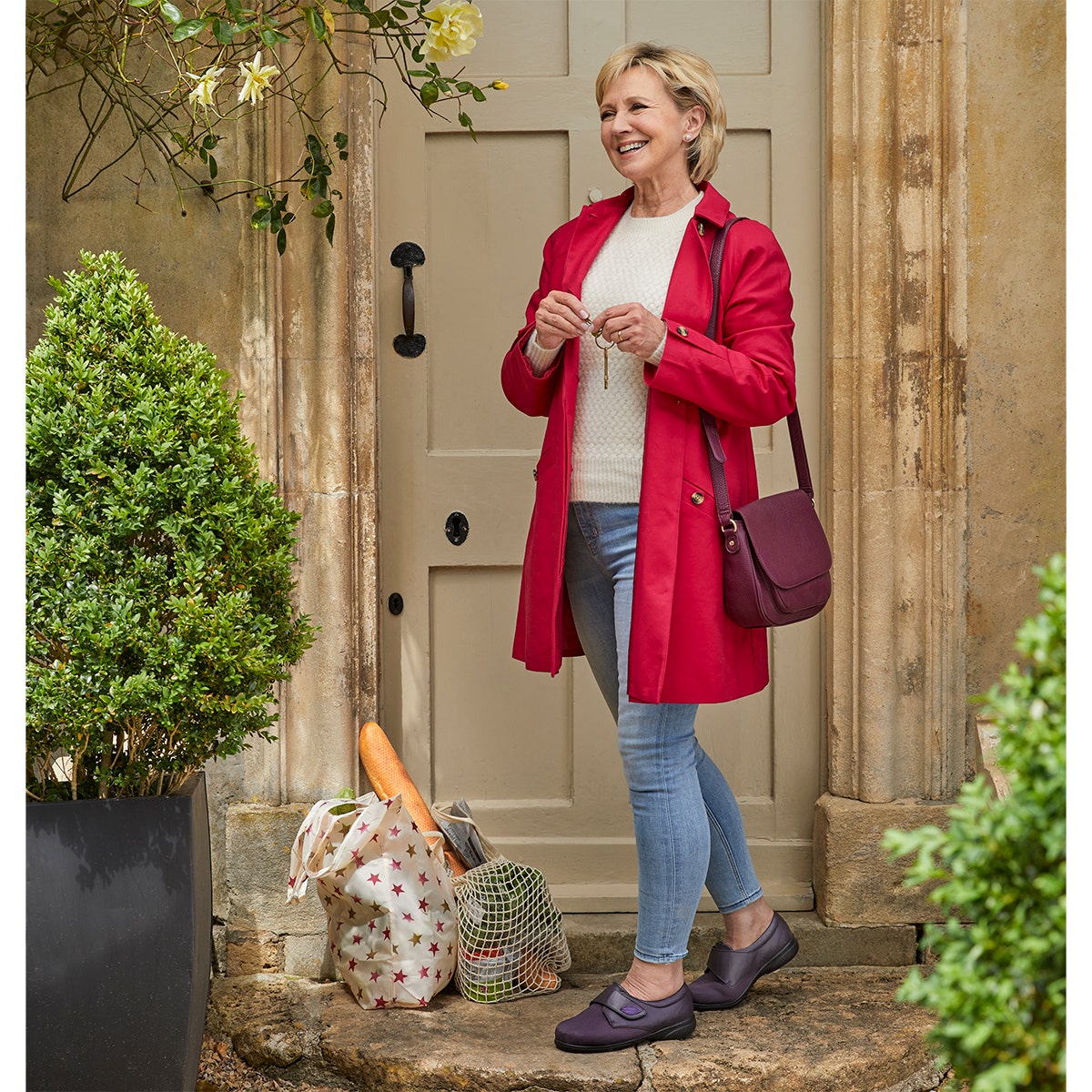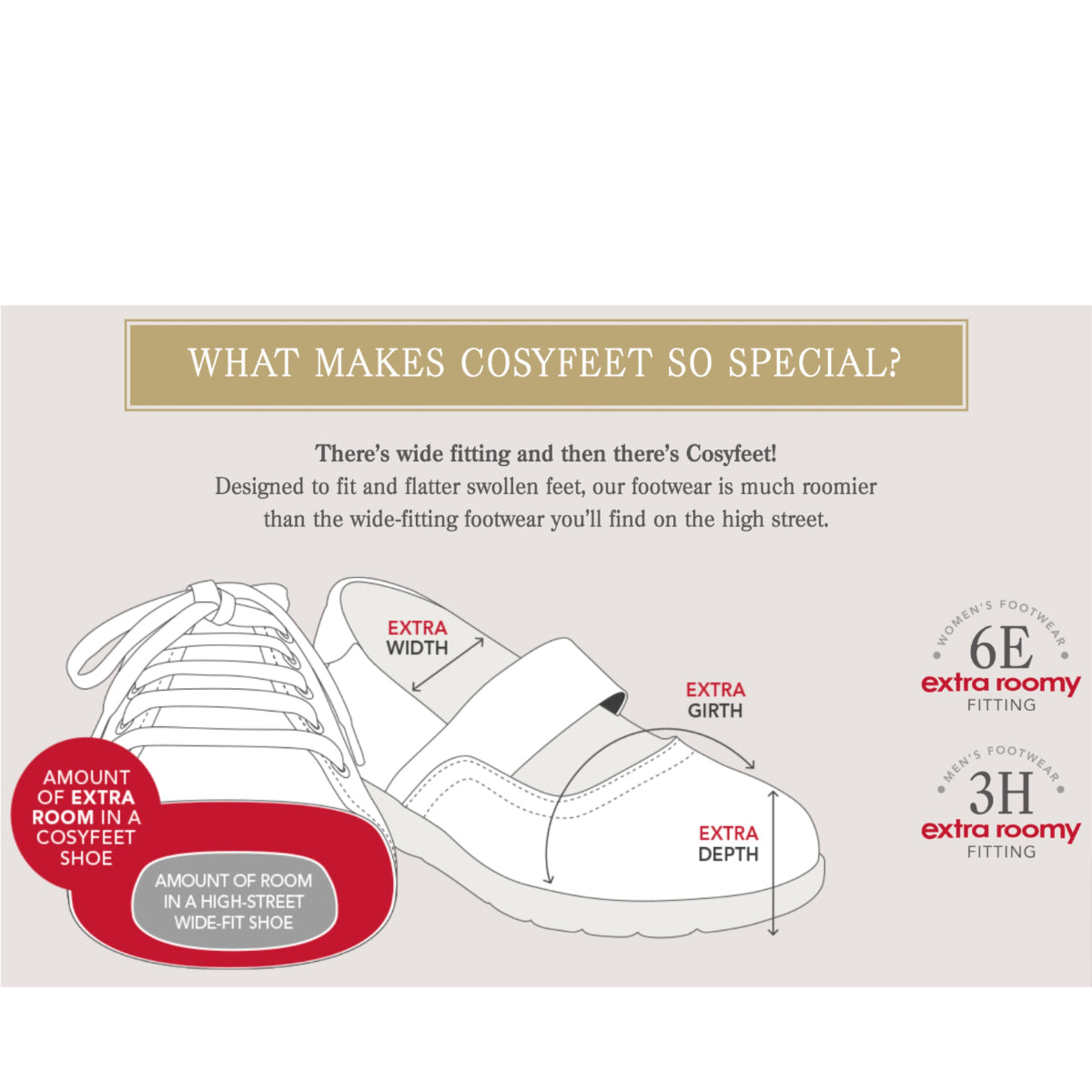 Karena. An accommodating casual stretchy shoe for a variety of feet.
An accommodating casual for a variety of feet

An updated version of our Karen style, this is a great choice if your feet are swollen, sensitive or misshapen. Boasting a deep and roomy toe area with its added elastane stretch, it accommodates and supports many foot conditions. The touch fastening allows for an adaptable fit whilst the padded collar adds additional comfort to the ankle. This distinguished style features a cushioned Sanitized® insole that is removable so an orthotic can be inserted creating that personalised fit.
Why you'll love Karena...
Adjustable touch fastening offers a flexible fit
Soft, padded collar for additional comfort
Elastane upper that moulds & stretches to your foot – ideal for bunions, sensitive or misshapen toes or those with swollen or bandaged feet
Removable Cushioned Sanitized® insole to allow for an orthotic
Teflon coated, so stain and water resistant
Deep & Roomy, seam free front, helpful for problem toes
Diabetic Friendly
Strap extensions are available for especially swollen feet
Care Guide
Allow any mud or stains to dry before attempting to clean them. Once dry, remove any dirt with a

 

soft brush and then wipe with a damp cloth.

If your footwear gets wet allow it to dry naturally. Don't put them in the airing cupboard or near a fire or radiator. Stuffing them with newspaper or tissue will help ensure they maintain their shape whilst drying.
This footwear should not be hand or machine washed.